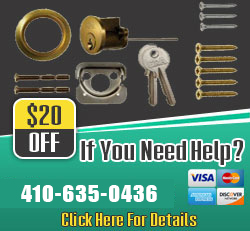 The Best Cutters in the State of Maryland
Do you need new keys and you're looking for a professional key cutting service to help you out? Like most people, you probably don't know feel comfortable trying to cut a copy yourself. This is a very precise procedure that should be handled by a trained expert. If you find yourself in need of this service, you can count on Baltimore Locksmith Residential to handle it for you.
Have you considered getting your replacement keys from the dealership? This is a common misconception many drivers have about replacements. If you go to your dealer, prepare to be offered a high price and a long wait time. Dealerships try to offer a lot of different services (many of which do not have anything to do with key cutting) so they won't be able to give you direct help. If you're not willing to put up with these ridiculous demands, Baltimore Locksmith Residential is right here waiting.